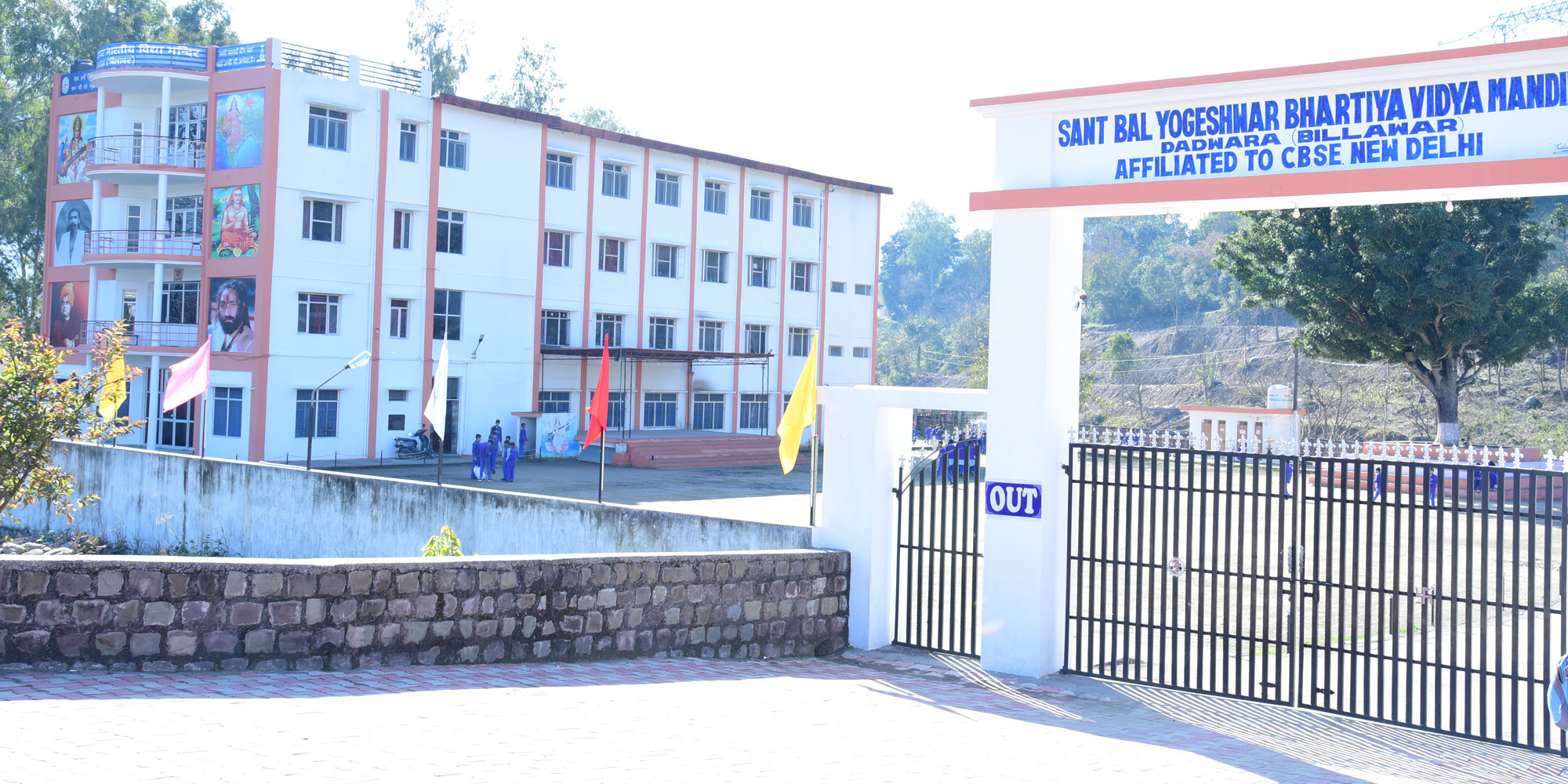 SANT BAL YOGESHWAR BHARTIYA VIDYA MANDIR
Sant Bal Yogeshwar Bhartiya Vidya Mandir Dadwara was started with a pre-primary class in the year, 2005 in Ram Lilla Club Building at Phinter (Billawar) by Shri RakeshJi (Former PrantPracharak R.S.S. J&K State). The foundation stone of the present school building was laid by Sant Bal Yogeshwar Ji Maharaj on 24th October 2007. The construction work of the first phase was completed in November 2009 and the school building was formally inaugurated on 2nd December 2009 by Sh. Hem ChanderJi (Former Kheshtriya Sanghathan Mantri Vidya Bharti Utter Kheshtar).
With the grace of Almighty and Ashirwad of Sant Bal Yogeshwar Ji Maharaj, the school became the first C.B.S.E. affiliated school in this hilly area of Billawar, Basohli, and Bani. The C.B.S.E course was formally inaugurated in the school by Dr. Nirmal Singh (Former Hon'ble Dy. Chief Minister of J&K State.) on 18th July 2015.
As the name shows Sant Bal Yogeshwar Bhartiya Vidya Mandir is not just a school, it is the temple of learning, it is the temple of MaaSaraswati. Here, we teach our children to be better human beings and not just accomplished academicians.
All-round development of personality is the aim of our school. According to Indian philosophy, all-around development of the personality of a child is not possible without spiritual development so, our temple of learning laid emphasis on Bhartiya Philosophy and Moral Education. Our school curriculum motivates the students to strive for excellence. We prepare students as a future leader in every sphere of life. We don't educate the child, we prepare the child, we inspire the child who will make India 'VishavGuru'.